What is Restylane®?
Through its ability to bind water, hyaluronic acid contributes to skin volume making it ideal to use in our skin to fill lines, hollows and folds which develop with age. www.Restylane.co.nz
When dermal fillers such as Restylane® are injected into the skin, volume is added to tissue. Facial lines and folds can be instantly softened for a refreshed, smoother and more youthful appearance. Developed in Sweden in 1995, Restylane® is FDA approved, registered in NZ and is said to be one of the most frequently used and popular dermal fillers worldwide. Restylane® is made from non animal based hyaluronic acid which is very similar to the hyaluronic acid which our bodies produce.
The following photos illustrate where Restylane® treatment is useful.
Crow's Feet
Nasolabial folds
Marionette lines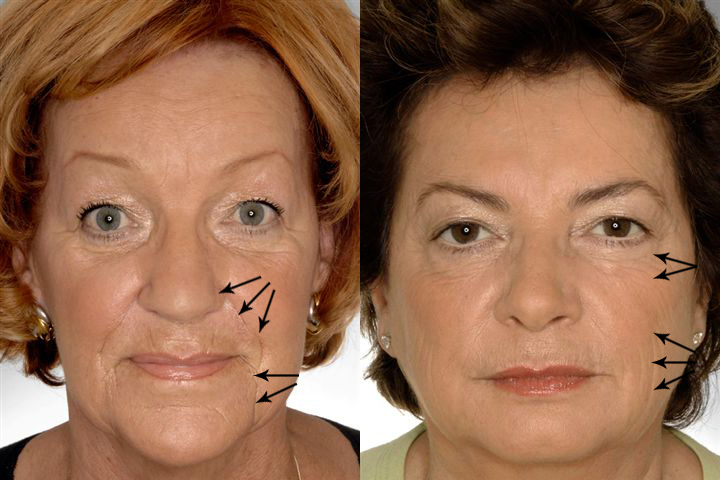 Horizontal Forehead Lines
Nasolabial folds
Flattened Lip edges
Smokers' lines
Sunken Cheeks
Loss of Facial Volume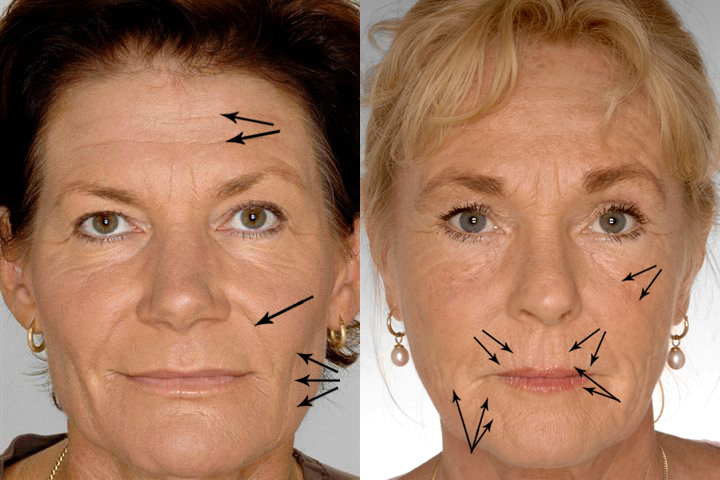 Compliance
Due to NZ Medical Council policy constraints, we are prohibited from displaying BEFORE and AFTER photos on our website. 
However, you can find a selection of images on Google Images if you wish.